A substitute teacher pleaded guilty in a case where she was accused of s/e/x/ual contact with a student. Not only did she admit to giving him oral s/e/x/ in the park, she allegedly had intercourse with him at his parents' home as well.
Loryn Barclay — a 27-year-old former teacher who served as a substitute, teacher's aide, and teacher's assistant at Monett High School in Monett, Missouri — pleaded guilty in a case that saw her accused of repeatedly having s/e/x/ /with a student. Instead of facing prison, however, she was able to plead her way out of it, avoiding jail and receiving what many would say is a slap on the wrist.
After Barclay was initially hired as a substitute teacher, she became a paraprofessional – an aide that usually assists with special needs students – at the school just a few months later. A few months after that, she then became a teacher's assistant, but she wouldn't last long in her new position. She was fired within months of starting at the school, on the day a school resource officer was tipped off about her actions with a student.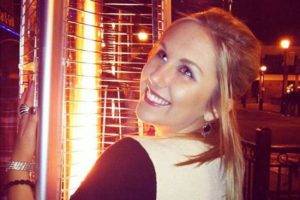 Loryn Barclay (Photo Credit: Twitter)
Barclay's trouble began when a resource officer at the high school received an anonymous tip about an inappropriate relationship between the teacher and a 17-year-old student. In a subsequent interview between the officer and the boy, the student recounted multiple s/e/x/u/a/l encounters, including both intercourse and oral s/e/x /w/ith Barclay.
The officer then interviewed Loryn Barclay, who admitted to "an inappropriate relationship" with the student, according to the Independent. She said she had intercourse with the student twice at his home and performed oral s/e/x /on the student in a car at North Park. The s/e/x/u/al encounters took place over the course of a couple of months, while Barclay was employed as a substitute at the child's school.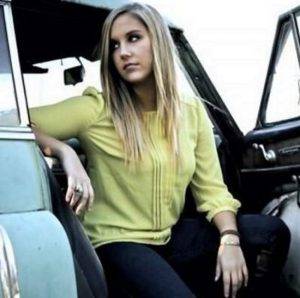 Loryn Barclay (Photo Credit: Twitter)
After confirming each of the instances of intercourse and oral s/e/x/, Barclay was charged with four counts under a law that prohibits s/e/x/ual contact with a student by an educator at a public school. Two of the charges were filed in Barry County, within whose jurisdiction Barclay admitted to having intercourse with the boy at his family's home. The other two were filed in Lawrence County, where she admitted to giving the boy oral s/e/x/ /at North Park.
At a preliminary court hearing, the student testified that he became interested in Barclay when she was substitute teaching. He messaged her, and they began chatting on social media and in text messages. In a written statement to Monett police, the boy said the two bonded "over hobbies and mutual interests." The student told the court that after about a week of the back-and-forth flirting, he asked to start seeing her outside of school, and she agreed, according to Metro.
Because the unnamed student was 17, which is the legal age of consent in Missouri, Barclay, who had moved to Oklahoma, was allowed to plead to a lower felony in Barry County, The Monet Times reported. With the far more serious charges of felony s/e/x/u/al contact dropped, Barclay was convicted of harassment of someone under the age of 17, a class D felony. The state also agreed to dismiss the Lawrence County case against her.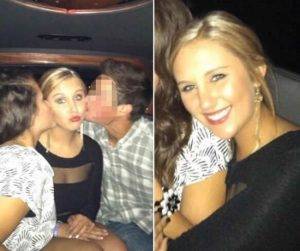 Loryn Barclay (Photo Credit: Twitter)
However, Barclay still could have ended up behind bars. Instead, Jasper County Circuit Court Judge David B. Mouton suspended Barclay's three-year prison sentence. Rather than being throw behind bars, she was given five years of supervised probation. While on probation, she must comply with s/e/x/ /offender registration, and she is barred from having contact with her victim or his family, People Magazine reported.
Although 17 is the age of consent in Missouri, we must not forget that the state has a law forbidding adults from having s/e/x/ /with teenagers who they hold a position of authority over — which is the reason Loryn Barclay was charged in the first place. This type of relationship is illegal because it is a huge breach of trust. Yet, reports of such inappropriate relationships are on the rise.
Perhaps that's because these opportunistic predators are often given a slap on the wrist as many in society joke about it, saying things like, "Where were these teachers when I was in school?" It's no laughing matter, however, and the same "humor" isn't applied when the s/e/x/es are reversed. If this was a male teacher, having s/e/x/ /with female students, many would call for his head on a platter. So, why are we giving these women a free pass and not protecting our boys the same way we demand our daughters to be protected?